who is arjun?
Mountaineer | Motivator | Explorer | Author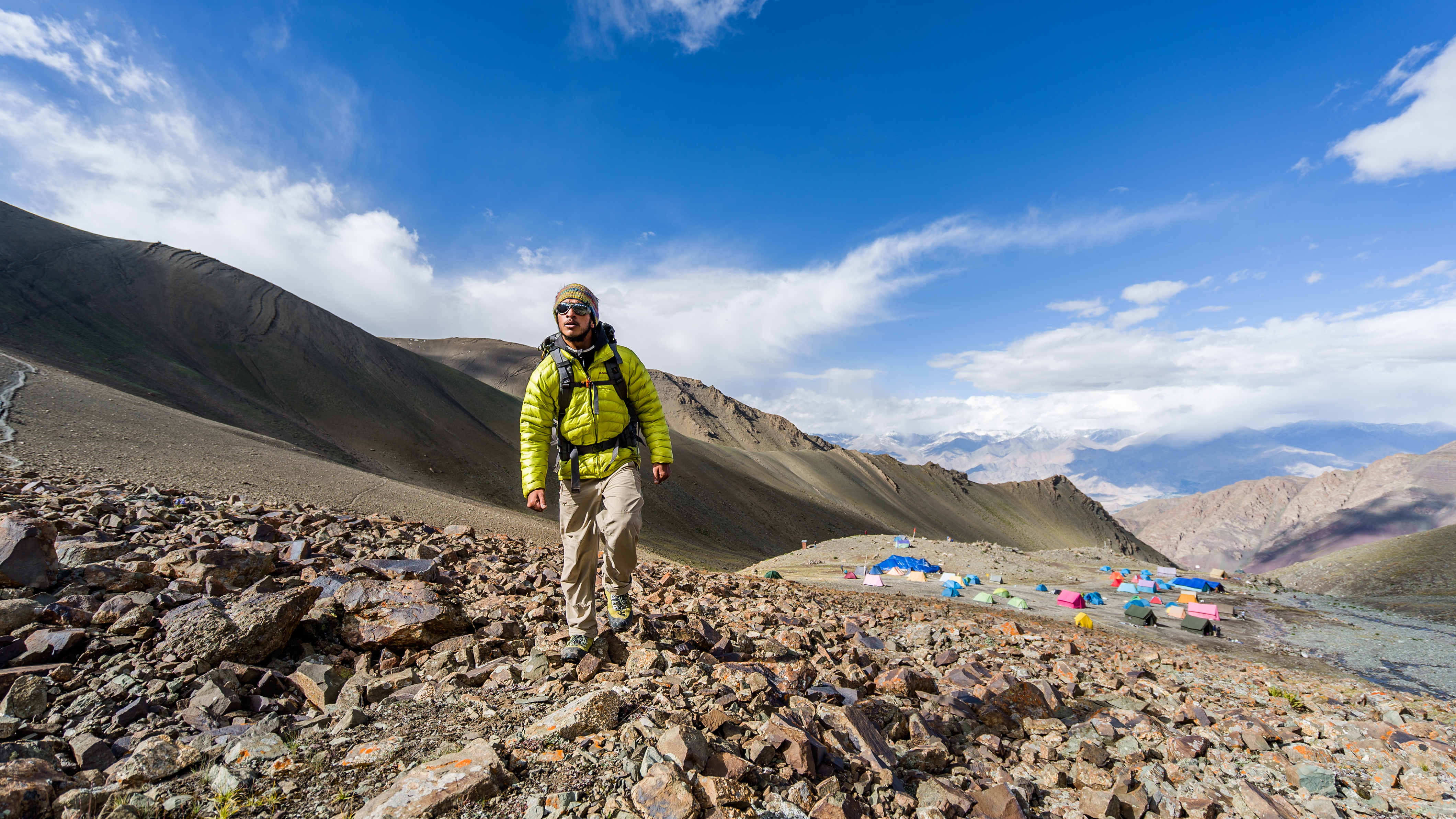 Forged to life on 9th June 93, Arjun was welcomed by his parents Capt. Sanjeev Vajpai & Priya Vajpai. Born and brought up in Noida, an alumni of Ryan International School, fascinated by mountaineering and adventure since childhood. Set out to become a child prodigy at an early age of 16.
At the age of 16 he became the Youngest in the World back in 2010 to scale Mt. Everest. Currently, he is the Third Youngest in the World to achieve that incredible feat. Always an excellent athlete and a champion sportsperson, Arjun was found most of the time playing or putting his energy out in any physical activity which he can instead of sitting in his class and studying. While everyone was clueless about Arjun's future, he knew what he wanted to do exactly when he turned 14. At the age of 13, he went to Sahyadri Hills in Pune along with his Grandfather. There, for the first time he reached the highest point of a local peak and looked at the view from the top. He was instantly in love with it. Arjun asked his grandfather, "If it looks so amazing from here, how amazing it would look from the top of the world!" to which his grandfather replied telling him about Mt. Everest and how it was possible to actually reach the top of the World. This was it. The Eureka Moment for Arjun. He now knew where he needs to put all his energy and focus and started preparing for it. He underwent 2 years of training at Nehru Institute of Mountaineering, proved his metal by becoming the youngest Indian to climb Mt. Everest in 2010. Little did anyone know that Everest was just the beginning of ARJUN VAJPAI!


2009 - Enrolled in his First Basic Mountaineering Course at NIM Uttarkashi.
2009 - Got admission in Advanced Mountaineering Course at NIM Uttarkashi because of his great performance in Basic course.
2009 - Reached the top of Mt. DKD2 during his advance Mountaineering course. While returning from the summit of Mt. DKD2, his instructor, after looking at his stamina and performance, suggested him to become the Youngest to reach the Top of Mt. Everest.


Arjun, after his return from his Advanced Mountaineering Course, looked determined to go to Mt. Everest but doing that was no piece of cake. Not only the mountain is difficult to climb, but the overall expenses to make it happen were too much for anyone at the age of 16. An Everest Expedition, with all the logistics and support in place, costed approximately INR 30,00,000 at least back in that time. Arranging that money to turn this dream into reality was an Everest of its own. That is where a small dream became the Nation's dream and everyone came together from different parts of the country to make it possible for him. Donations started flowing from different parts of the country after rigorous and constant efforts made by Arjun's parents. People doing odd jobs started contributing the smallest amount they could so that they can dream along with Arjun with their support.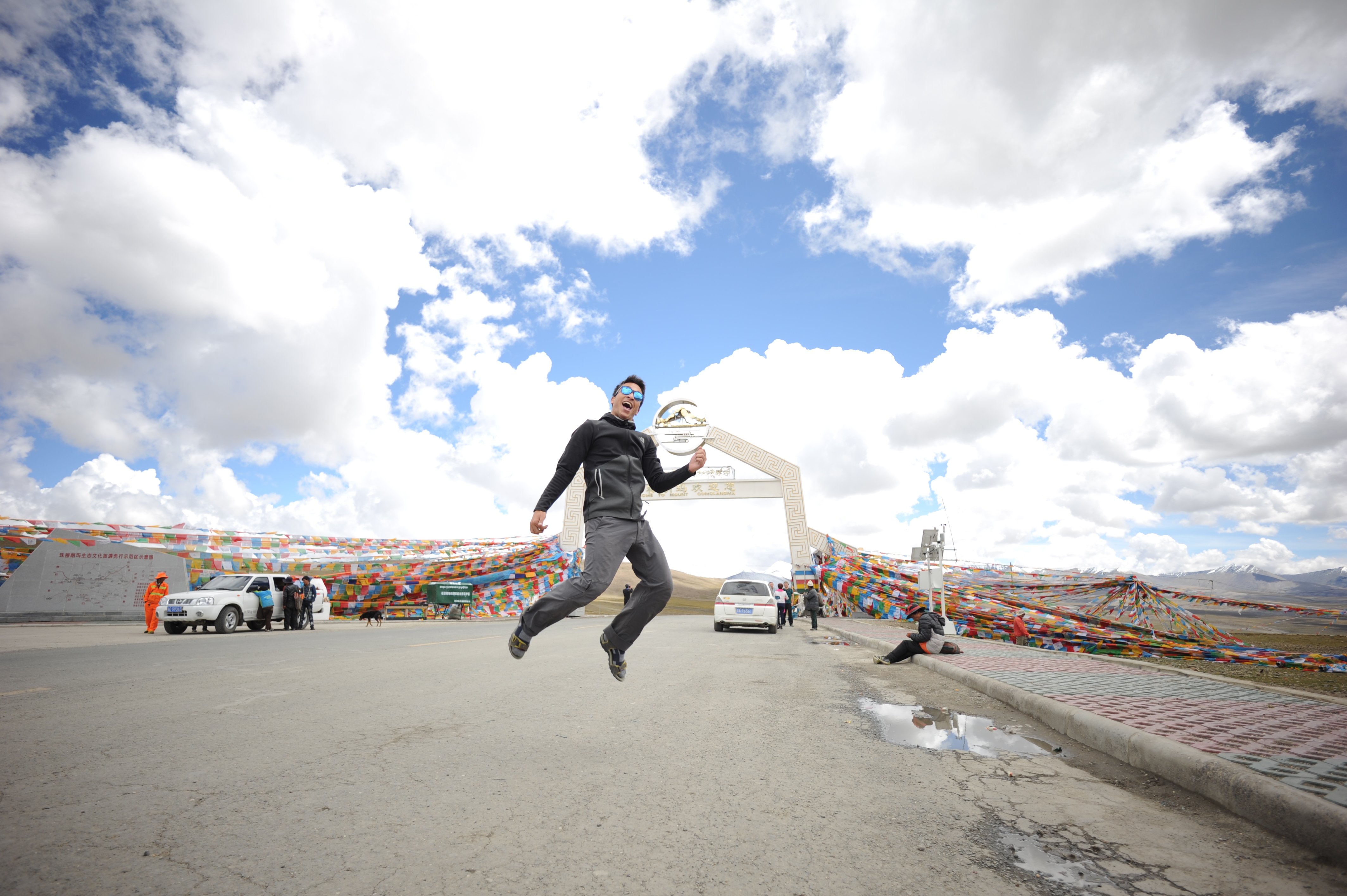 Success in life comes when you simply refuse to give up. A mantra proven right by Arjun by becoming the youngest to summit Mt. Manaslu, Mt. Lhotse and Cho Oyu. Makalu was his biggest challenge and every attempt made it seem impossible, but as per Arjun it always seems impossible until its done.
After Arjun was successful in his attempt to Mt. Everest in 2010, Arjun set his eyes on a bigger goal. To summit all 14 highest peaks of the World, which is often referred as "The Grand Slam of Mountaineering." More and more people started believing in his dream after his Everest success and he got attention from media across the World.
In 2011, he successfully reached the summit of Mt. Lhotse and Mt. Manaslu, making him the Youngest in the World to summit each of them and the youngest in the world to summit two 8000m peaks in one single year. This journey was no less than an adventure and shows the spirit of Arjun to be fearless while he chases his dreams.


2010 - Mt. Everest (World's Highest Peak 8848m)
2011 - Mt. Lhotse (World's 4th Highest Peak 8516m)
2011 - Mt. Manaslu (World's 8th Highest Peak 8163m)
2012 - First attempt at Mt. Cho Oyu (World's 6th Highest Peak 8201m)


In 2012, Arjun attempted Mt. Cho Oyu, which left him paralyzed from his left side of the body and was declared clinically dead by the sherpas on the Mountain. In an incredible turn of tables, Arjun beat death to grasp his breath during last moments and return to Delhi where he underwent a long process of treatments and medication.


Against all odds, Arjun returned to a bigger challenge in 2013 and set out for a journey to Mt. Makalu, World's 5th highest Mountain and one of the Most difficult 8000m peak. He failed to summit Mt. Makalu in 2013, he failed to do so in 2014 and then again in 2015. In 2015, nepal was hit with a deadly earthquake and Arjun was stuck on the Mountain. It was incredibly difficult to return but he was determined to return back home after the tragedy. 2013 - First Attempt at Mt. Makalu (Worlds' 5th highest peak 8485m)
2014 - Second Attempt at Mt. Makalu
2015 - Third Attempt at Mt. Makalu
2016 - Successful Attempt at Mt. Makalu
2016 - Successful Attempt at Mt. Cho Oyu
What happened next turns out to be another historic moment in World's history as Arjun reached the top of not just Mt. Makalu in 2016, also he returned to the mountain which left him paralyzed back in 2012, Cho Oyu and successfully reached it's top in 2016 itself. Another record as Arjun became the youngest to scale 5 8000m and above peaks out of total 14 in the world.
After 2016, Arjun had his eyes set on his next Challenge. This time it was the mighty Kangchenjunga, India's Highest and World's Thrid Highest Mountain. Kangchenjunga is also one of the most difficult 8000m peak. in 2017, Arjun has to unfortunately return from his journey because of Bad Weather. Arjun returned in 2018, more determined to reach the summit, was succesful in his endeavour this time. He became the Youngest Person in the World to reach the summit of SIX 8000M and above mountain.
Social